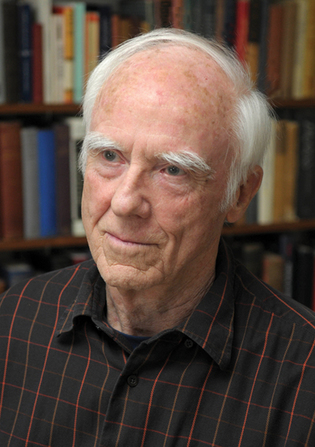 Michael Marsland
Honored
Among the 32 Americans who will travel to Oxford this fall as US Rhodes Scholars are five Yale seniors: Sophie Huttner, a global affairs major from Sarasota, Florida; Henry Large, a history and Spanish major from Washington, DC; JT Mullins, an ethics, politics, and economics major from Hershey, Pennsylvania; Jonathan Oates, a political science major from Knoxville, Tennessee; and Veer Sangha, a computer science major from Columbia, Missouri.

Emily Wang, a professor in the schools of medicine and public health, is one of 25 MacArthur Fellows for 2022. Wang studies the effect of incarceration on health outcomes and directs Yale's SEICHE Center for Health and Justice. Also receiving MacArthur Fellowships this year are two alumni: Monica Kim '00, a history professor at the University of Wisconsin–Madison; and conceptual artist Tavares Strachan '06MFA of New York CIty and Nassau, Bahamas.

Stephanie Spangler, vice provost for health affairs and academic integrity, was presented with the university's Nathan Hale Award in November to recognize her service during the COVID-19 pandemic. Spangler, a physician, has been the university's COVID-19 coordinator since early 2020. "As Dr. Fauci was the abiding voice of the pandemic for the country, Dr. Spangler was Yale's," said President Peter Salovey '86PhD in conferring the award.


Remembered
Edith MacMullen, who directed Yale's Teacher Preparation Program from 1973 to 2000, died in October at her home in Amherst, Massachusetts. She was 93. Trained as a historian with a PhD from Columbia, MacMullen helped Yale undergraduates enter the teaching profession. She won the William Clyde DeVane Medal for her own teaching.

Thomas P. Duffy, a professor emeritus who served on the faculty of the School of Medicine for 46 years, died on October 28 at age 85. A hematologist, he had wide-ranging interests that led to his involvement in the Program for Humanities in Medicine, which he directed for many years, and the Yale Interdisciplinary Center for Bioethics. He joined the Yale faculty in 1976.

Ramsay MacMullen, the Dunham Professor Emeritus of History and Classics, died on November 28. He was 94 years old. Called "the greatest historian of the Roman Empire alive today" by the American Historical Association in 2001, MacMullen (right) focused on religion in ancient Rome in his scholarship. He joined the Yale faculty in 1967 and retired in 1993. He was head of Calhoun College from 1984 to 1990.

Duncan Robinson '67MA, who served as director of the Yale Center for British Art from 1981 to 1995, died on December 2. He was 79. Robinson studied British art history at the University of Cambridge and worked at the Fitzwilliam Museum there before coming to the YCBA. He returned to the Fitzwilliam as its director in 1995.

Gaddis Smith, the Larned Professor of History Emeritus at Yale, died on December 2 as we were preparing this issue for press. He was 90 years old. A remembrance of Smith will appear in our next issue.