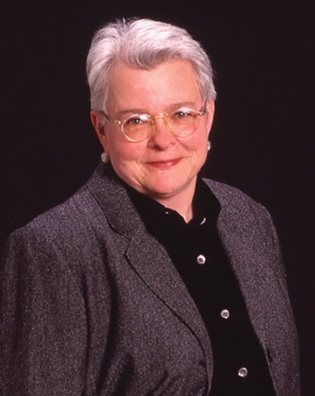 Office of Public Affairs
Selected
Two Yale seniors are bound for England as Marshall Scholarship winners. Mary "Cassie" Stoddard '08, a biology major, will attend the University of Cambridge next year. Sabrina Snell '08, an anthropology major pursuing a joint master's degree, will head to the University of Sussex. Snell and Stoddard are among 37 American winners of the Marshall Scholarship, which is awarded annually by the British government.

Appointed
Pulitzer Prize-winning playwright Paula Vogel will take the helm of the School of Drama's playwriting department in July. Vogel won the Pulitzer in 1998 for How I Learned to Drive. Her other works include The Long Christmas Ride Home, The Baltimore Waltz, and The Mineola Twins. She has directed the playwriting program at Brown for 24 years.
Nelleke Van Deusen-Scholl became the new director of Yale's Center for Language Study in November. Van Deusen-Scholl previously headed the Penn Language Center at the University of Pennsylvania. Since 1998, the Yale center has offered support services for the university's offerings in more than 50 foreign languages.
Robert A. M. Stern '65MArch was appointed to a third five-year term as dean of the School of Architecture beginning in July. Stern's architecture firm, Robert A. M. Stern Architects in New York, is designing the presidential library of George W. Bush, planned for the campus of Southern Methodist University.

Remembered
International Studies professor H. Bradford Westerfield '47, whose courses on espionage and intelligence drew large enrollments, died January 19 at the age of 79. Westerfield returned to his alma mater to teach in 1957. Over the course of a prize-winning teaching career (a highlight of which was the lecture course fondly known as "Spies and Lies"), he taught a wide spectrum of future political leaders.
James Deangelis '35, the last surviving Yale "Ironman," died December 26 at the age of 97. DeAngelis, a New Haven native, was a center and linebacker for the Yale football team when it beat Princeton in a celebrated 1934 match. The team had no substitutes, so the 11 "Ironmen" stayed on the field for the entire 60-minute game -- a feat never to be repeated in college football.
Alexander "Pat" Murphy '32, who was profiled as one of Yale's oldest reuniongoers in this magazine last year (January/February 2007), died on November 26. He was 97 years old. Murphy, a resident of Branford, Connecticut, was a fixture of Yale's "senior reunion," held annually at Mory's for those alumni who graduated more than 65 years ago. After retiring from a career at the New Haven Clock Company and Timex, he remained active, competing in the Senior Olympics at age 87.