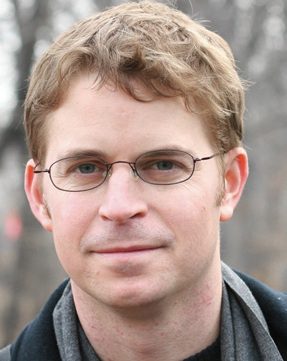 Office of Public Affairs
Jeffrey Prescott '97JD, deputy director of the Law School's China Law Center, has been named a White House Fellow View full image
Honored
You can call Alison Richard "Dame Alison" next time you see her. Richard, who spent 30 years as an anthropology professor, Peabody Museum director, and provost at Yale before becoming the head of the University of Cambridge in 2003, was appointed Dame Commander of the British Empire by Queen Elizabeth II this year "for services to higher education." Richard is a native of England.
Immunologist Ruslan Medzhitov has been elected to membership in the National Academy of Sciences, an elite organization of about 2,100 scientific researchers. Medzhitov, the David W. Wallace Professor of Immunobiology, has won major awards for his research into "Toll-like receptors," components of the innate immune system. He is one of 60 current Yale faculty who are members of the academy.
The English-Speaking Union of the United States chose Mercury Dressing by J. D. MCClatchy '74PhD for its 2010 Ambassador Book Award in poetry. The awards are given each year "to authors whose books make an exceptional contribution to the interpretation of life and culture in the United States." McClatchy is editor of the Yale Review.
Juan J. Linz, the Sterling Professor Emeritus of Political Science, has won the European Amalfi Prize for Sociology and Social Sciences. The annual prize, established in 1987, is awarded at a conference in Amalfi, Italy, to a scholar who has made an important contribution to sociology. Linz is a specialist in totalitarian regimes.
Appointed
Jeffrey Prescott '97JD, deputy director of the Law School's China Law Center, will spend the coming academic year in Washington, DC, as one of 13 White House Fellows. Prescott helped found the China Law Center's office in Beijing and has taught human rights at Fudan University in Shanghai as a visiting professor. He will work in the Office of the Vice President.
The Afro-American Cultural Center has a new leader this fall: Rodney Cohen, who was most recently director of multicultural affairs and student activities at Presbyterian College in South Carolina, is taking over for Pamela George, who has taken another job in the Yale College Dean's Office. Cohen earned his doctorate in higher education administration at Vanderbilt.