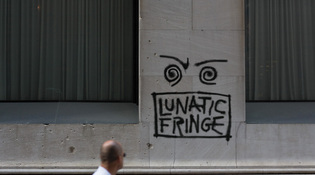 Photo illustration: John Paul Chirdon
"Justice Delayed is Justice Denied"
There is no resource like a reader.
In the May/June issue, I discussed the saying "Justice delayed is justice denied." Although standard reference works call it a late-twentieth-century maxim, I had found it in an 1868 speech by British prime minister William E. Gladstone and in an 1842 issue of the Louisiana Law Journal. I had also discovered that William Penn, in a 1693 book, had different wording for the same idea: "To delay justice is injustice."
Edward K. Conklin '63, however, was able to trump me in all respects. I'll let him describe his own findings, for which he used Google Books:
Occasional Reflections, Offered Principally for the Use of Schools, by George Dillwyn (Burlington, New Jersey, 1815), is a collection of aphorisms. In it we find: "Justice delayed is little better than justice denied." So this phrase is indeed a very early nineteenth-century proverb (in the United States, too).
"To delay justice is injustice" appears to be substantially older than William Penn's use in 1693. In De Jure Maritimo et Navali (London, Third Edition, 1682), Charles Molloy says: "To deny or delay Justice, is injustice." A View of the Admiral Jurisdiction, by John Godolphin (London, 1661), says in the introduction: "To deny or delay Justice is Injustice."
There is a pamphlet titled Another Word to the Wise, Shewing that the Delay of Justice, Is Great Injustice, by John Musgrave, dated 1646. Content not available, but the long-winded title pretty much says it all.
"Lunatic Fringe"
Searchable collections of historical texts can lead to discoveries that transform our understanding of the provenance of certain words, phrases, and quotations. So it is with the term lunatic fringe.
In the Yale Book of Quotations, I gave the standard sourcing for this political/social expression:
[Of an international exhibition of modern art:] The lunatic fringe was fully in evidence, especially in the rooms devoted to the Cubists and Futurists, or Near-Impressionists.
—Theodore Roosevelt, Outlook, March 29, 1913
More recently, I searched for lunatic fringe in historical databases. To my surprise, I found many uses from before 1913—all in a very different sense from Roosevelt's. Here are a few:
"The girls!" exclaimed Miss Lizzie, lifting her eyebrows till they met the "lunatic fringe" of hair which straggled uncurled down her forehead.
—Oliver Optic's Magazine, February 1874
"LUNATIC Fringe" is the name given to the fashion of cropping the hair and letting the ends hang down over the forehead.
—Wheeling Daily Register, July 24, 1875
The "lunatic fringe" is still the mode in New York hair-dressing.
—Chicago Inter Ocean, May 24, 1876
It appears, then, that Teddy Roosevelt was playing on an existing phrase. His usage was a metaphorical extension of an expression previously applied to bangs—evidently, bangs that were considered outré. Fringe is still used in Britain for bangs,but the usage has been abandoned for so long in the United States that lexicographers were completely unaware of the coiffure-related prehistory of lunatic fringe.