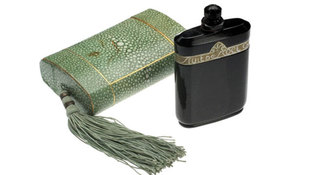 Courtesy Julien's Auctions
People will pay good money at auction for items used by celebrities like JFK, Jackie O, or Marilyn Monroe—even if the stuff was owned by detested individuals like Bernard Madoff. In the February online Proceedings of the National Academy of Sciences, management professor George Newman and psychology professor Paul Bloom discussed the magical thinking that a person's "essence can be transferred to an object through physical contact." Sterilize the object, however, and this "contagion" effect declines.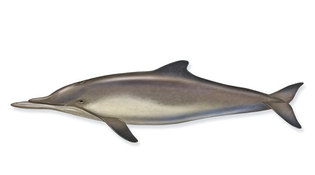 Pat Lynch
A chin seven inches past the upper jaw? It's "a unique anatomy for a mammal," notes geologist Rachel Racicot '14PhD. She and her colleagues studied fossils of Semirostrum ceruttii, an extinct porpoise that flourished off the California coast between 1.5 and 5 million years ago. Racicot points out that the jaw structure is akin to that found in modern birds called skimmers and in half-beak fish. In the March 13 issue of Current Biology, Racicot and colleagues suggest that the creature used its chin to detect and suction up prey from the sea floor.
About two-thirds of people older than 60 in this country have high blood pressure, and many take an antihypertensive medicine. But in a study of 4,961 people with a mean age of 80, geriatrician Mary E. Tinetti and colleagues showed that those taking moderate to high doses of the drugs had a 30 to 40 percent increased risk of a serious fall compared with those not taking such medication. In the February 24 online edition of JAMA Internal Medicine, Tinetti's team advised carefully weighing the risks of high blood pressure and of falls.