Remembered
Ernest William Muehl, an attorney who found his calling as a professor of homiletics at the Divinity School, died on May 8 in Tucson, Arizona. He was 95 years old. Muehl, the Stephen Merrell Clement Professor Emeritus of Christian Methods, came to the school as an instructor in public speaking in 1944 and was appointed assistant professor a year later. He retired in 1989. Muehl maintained his legal credentials and served on New Haven's board of aldermen in the 1960s.
Quintin Johnstone '51JSD, the Justus S. Hotchkiss Professor Emeritus of Law at the Law School, died on June 27 in Hamden, Connecticut. He was 99. Johnstone taught property law and professional responsibility to generations of Yale students over a 55-year career, beginning in 1955. Dean Robert Post '77JD called him "an iconic figure" at the school. Besides teaching at Yale, Johnstone cofounded the Haile Selassie I University Law School in Ethiopia (now Addis Ababa University School of Law) and was its dean from 1967 to 1969.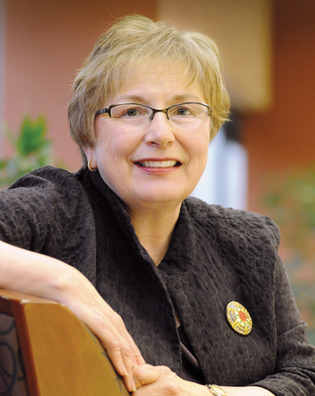 Michael Marsland
Stepping down
Margaret Grey '76MSN announced in July that she will leave her post as dean of the School of Nursing when her second five-year term ends next year. Grey has presided over the expansion of student financial aid, the introduction of a new doctor of nursing science degree, the growth of the school's endowment to more than $100 million, and the school's move to a new home on Yale's West Campus. A pediatric nurse practitioner who studies diabetes, Grey will return to teaching and research after taking a sabbatical next year.
Honored
The Yale Daily News reclaimed the number-one spot this year in the Princeton Review's annual list of the best college newspapers. The student-run publication last topped the list in 2010; it ranked second in 2011 and 2013 and third in 2012. The list is based on surveys of students at 379 colleges.