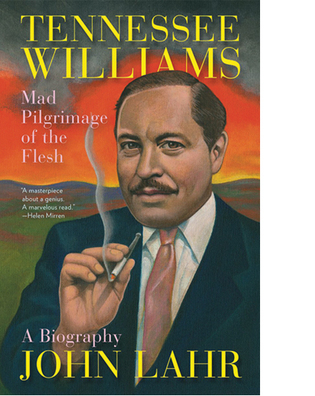 Tennessee Williams: Mad Pilgrimage of the Flesh
John Lahr '63
W. W. Norton, $39.95
Reviewed by Mark Blankenship '05MFA
Mark Blankenship '05MFA edits the theater magazine TDF Stages and writes about the arts for NPR, Backstage, and others.
It's startling to remember that during the last years of his life, Tennessee Williams's reputation was in decline. Critics and audiences dismissed his final scripts, and theater cognoscenti treated his lyrical style like yesterday's trend. That disapproval melded with Williams's very public neuroses and addictions to cast him as a fading failure.
But 31 years after his death, none of that seems relevant anymore. Instead, we can simply appreciate the genius of Williams's plays, which are such a constant part of the global repertory that a major new production arrives almost every season. His best work, not his scandals or his flops, has become the bedrock of his legacy.
Which is why John Lahr's new biography is so perfectly timed. Though its sensual title is Tennessee Williams: Mad Pilgrimage of the Flesh, it's first and foremost a chronicle and analysis of the playwright's canon.
Instead of beginning with Williams's birth, for instance, Lahr opens with the birth of his career, organizing his first chapter around the Broadway bow of The Glass Menagerie. From there, he takes us through the writing and production of dramas great and small, delivering exhaustive accounts of everything from contract negotiations to actor tantrums. (Along with a trove of historical data, the research includes new interviews with luminaries like Elizabeth Ashley and Mike Nichols.)
A deft critic, Lahr also injects this history with provocative insights. It's easy to imagine theater students debating his take on the controversial ending of Cat On a Hot Tin Roof or his reevaluation of mostly forgotten late pieces like Clothes for a Summer Hotel.
But that's not to say Lahr ignores Williams's personal life. On the contrary, he gives it a thorough examination, probing everything from the playwright's haunted childhood to the frequently misreported details of his death. Incidents are seen, however, in relationship to the plays, clearly delineating how Williams mined his own life and soul to create the fervid landscapes of his drama. This approach makes us feel we know the writer. But more than that, it clarifies how his work used private experiences to reshape the universe of Western theater.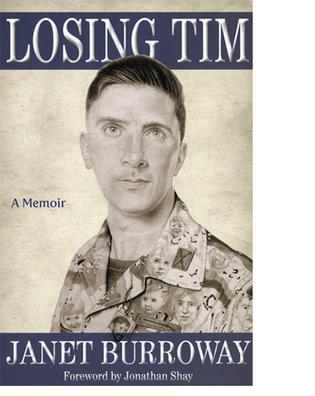 Losing Tim: A Memoir

Janet Burroway '63Dra
Think Piece Publishing, $14.95
Reviewed by Joan Wickersham '78
Joan Wickersham '78 is the author of The Suicide Index: Putting My Father's Death in Order and The News from Spain: Seven Variations on a Love Story.
Janet Burroway, the author of many novels and of books on the writer's craft, has written an honest, eloquent, and powerful memoir exploring what she knows and cannot know about the life and death of her son Tim, who killed himself in April 2004.
At the time of his death, Tim was 40, living in Namibia with his wife and young daughter. He had served in the US Army and Reserves, and then had worked as a civilian contractor in Iraq, leading a team clearing landmines. A lifelong Republican and patriot, Tim had become disillusioned in Iraq by what he saw as profiteering and a disregard for human life. In his last weeks he was edgy, quick to anger, occasionally despairing; Burroway believes he was suffering from the post-traumatic stress that afflicts many veterans and can lead to suicide.
At the same time, Burroway refuses to boil down Tim's death to a single cause or diagnosis. She writes movingly of his childhood love of soldiers and toy guns, his integrity and loyalty and idealism. She recounts what she believes might be significant, while constantly reminding herself that she doesn't know what was significant, that after a suicide everything looks significant: "All memories of him were corrupted with the awareness of his death."
Losing Tim is a fiercely personal book, and it's also universal—a profound exploration of loss, of the unexpected ways in which grief hits us, of the love between parents and children, of the snarled mystery of suicide, and of the lethally romantic mythologies of war. Burroway's portrait of Tim is all the more powerful because, as much as she knows about her son and his story, she is scrupulously honest about what is unknowable. She cannot tell us everything. What she can tell—with precision, clarity, and devastating impact—is the truth.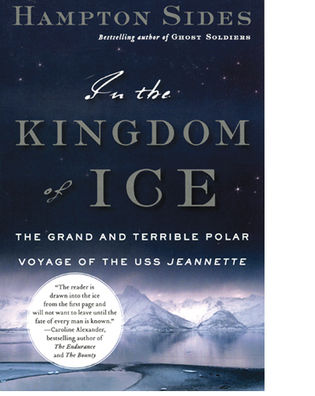 In the Kingdom of Ice: The Grand and Terrible Polar Voyage of the USS Jeannette
Hampton Sides '84
Doubleday, $28.95
Reviewed by Alex Beam '75
Alex Beam '75 is a Boston-based writer whose most recent book is American Crucifixion, about Joseph Smith.
Brrrrrrrrrrrr.
It was a grand and terrible 27-month-long voyage into the polar ice pack, all right, starting just after Independence Day in 1879 and culminating in the frozen autumn of 1881. Like so many ambitious polar explorers before him, 34-year-old Annapolis graduate George De Long left the mainland swollen with hope of discovery, adventure, and fame. The undiscovered North Pole was what one London newspaper called "the unattainable object of our dreams," and De Long, a stout-hearted "pagophile"—someone obsessively in love with ice—seemed like a man who could realize those dreams. Hampton Sides has a great story to tell, and he navigates his material with exceptional skill.
Sadly for us, some of his best characters never got on the boat. Left ashore is the expedition's primary backer, James Gordon Bennett Jr., the "spectacularly weird" publisher of the New York Herald. Bennett is a delightful lunatic. He temporarily lost his place in polite society when he urinated into a piano surrounded by happy carolers at his fiancée's Manhattan home. Eventually society forgave him, even if his ex-fiancée did not.
We also meet August Petermann, a German professor who, because he thought the North Pole sat in a bath of warm water surrounded by an atoll of pack ice, opined that sailing to the Pole would be "a very easy, trivial thing," an ocean voyage of two or three months. It was a costly wrong guess, where the Jeannette was concerned.
Any book that keeps you wondering, "What is going to happen?" is a book worth reading. I won't divulge the ending, but I thank Sides for putting the expedition of Lieutenant Commander De Long, the Jeannette, and its heroic crew back on the map, where they belong.