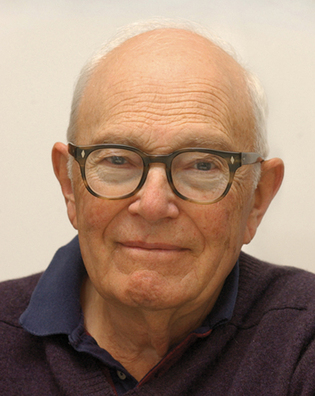 Yale University
Remembered
Composer Ezra Laderman, a former dean of the Yale School of Music who wrote operas, chamber music, orchestral works, and film scores, died on February 28. He was 90 years old. Laderman came to Yale as a composer-in-residence in 1988 and was named dean a year later. After stepping down as dean in 1995, he was a professor of music until his retirement in 2013.
William Hallo, a scholar of ancient literature who taught at Yale from 1962 to 2002, died on March 27 at the age of 87. Hallo, a native of Germany who emigrated to the United States with his family in 1940, was the William M. Laffan Professor Emeritus of Assyriology and Babylonian Literature and curator of the Yale Babylonian Collection. He served as master of Morse College from 1982 to 1987.
Appointed
New masters have been appointed for four residential colleges: sociologist Nicholas Christakis '84 ("Nature, Nurture, or Network?" September/October) in Silliman College; history professor Mary Liu in Timothy Dwight College; ichthyologist Thomas Near in Saybrook College; and anthropologist Catherine Panter-Brick in Morse College.
School of Public Health professor Elizabeth Bradley will be the new director of the Brady-Johnson Program in Grand Strategy, which explores comprehensive plans of action and their history. Although the idea of grand strategy comes from a military context, the program sees the concept as applicable to a wide range of organizations. Bradley has advocated the use of grand strategy in global health efforts.