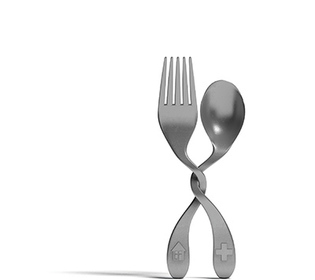 Richard Borge
Hunger
By Cathy Shufro

After Connecticut governor Ned Lamont '80MBA issued a stay-at-home order in March, the child-care center where Nataly works closed its doors. Her husband's workplace shut down. The family's income evaporated. "It was a shock," says Nataly, whose children are 5, 12, and 15.
A colleague called Nataly to ask if she needed food, and the next week, a box arrived on her doorstep. It contained not only food but also $100 in cash. "I had tears in my eyes," Nataly recalls. "I said, 'Thank you, God.'"
That box was one of 1,200 that the Semilla Collective has delivered each month to 600 households shattered by the economic shutdown. Those in most need receive further assistance when funds allow; cash aid totals $40,000 per month. To pay for all this, the collective has set up a GoFundMe website called the New Haven Area Mutual Aid Fund. By commencement week in May, the group had raised $120,000 from individual donors. Some people gave $1,200—the amount of their federal stimulus check.
"We feel grateful to be able to do this work, to redistribute tens of thousands of dollars and boxes of food to families," says Sarah Eppler-Epstein '21JD, a member of the collective. "One reason this is so necessary is that institutions with a lot of wealth, like Yale and the federal government, are not sufficiently supporting the residents of New Haven. We're doing what we can to support each other, given the fundamental inequalities in New Haven and in this country more broadly."
The Semilla Collective, a group of immigrants and immigrant allies formed last fall, has been aiding those who are ineligible for stimulus checks and unemployment—whether because they are undocumented, live with someone who is undocumented, or lack a bank account.
"Immigrant communities are some of the hardest hit during this pandemic, despite the fact that they are essential workers," says Eppler-Epstein. The coronavirus itself has taken a toll. "We have some families where everyone is sick," says collective member Fatima Rojas. "It's devastating."
Nataly now volunteers for the collective, calling 30 families each week to notify them of food deliveries. She and her children pack boxes with food and household essentials stored at the Bregamos Community Theater in Fair Haven. "What motivated me to help," says Nataly, "was to see the big hearts of the people in the Semilla Collective—seeing them outside on the street during this pandemic time, risking their own health to support the community."

Providing groceries to Greater New Haven residents has been part of the mission of Loaves and Fishes for nearly four decades. But the need has escalated since March, says James Cramer '17MDiv; he serves as executive director of the nonprofit, which is housed at the Episcopal Church of Saint Paul and Saint James. Before the pandemic, between 350 and 425 families would drop by 57 Olive Street on Saturdays to pick up groceries, clothing, and other services. Now between 525 and 650 families come seeking food. Moreover, Loaves and Fishes has begun delivering groceries each week to an additional 500 households whose occupants have health vulnerabilities that keep them from venturing out.
Much of the food comes from the Connecticut Food Bank, says Cramer. But a $150,000 grant from the newly established Yale Community for New Haven Fund has helped Loaves and Fishes and other local food delivery programs provide more food.
Cramer says the loss of Saturday pickups has been painful for those who are now homebound: "For a lot of people, that was one of their big social interactions of the week, especially for seniors." Staying at home "has taken a big emotional toll."
New Haven resident Wanda Perez misses the Saturdays when she'd pack groceries for distribution. She used to be homeless, and she likes helping people. But now she stays mostly inside, avoiding coronavirus, because her health problems include heart disease and asthma.
She does walk to a nearby supermarket for groceries, but the $192 she gets in food stamps every month carries her through only three weeks. "If it wasn't for Loaves and Fishes," says Perez, "I don't know where I'd get my food."
Cathy Shufro, an International Reporting Project fellow, teaches writing at Yale.