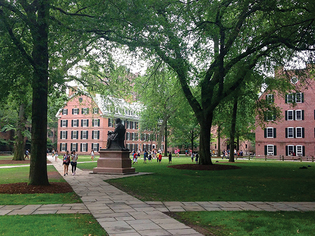 Mark Alden Branch '86
For most Yale College alumni, the Old Campus is synonymous with their initiation into Yale. Excepting the World War II years, Yale's oldest quad has been home to almost all first-years since 1933. But during 2021–22, for the second year straight, the Old Campus will not house first-year students. Last fall, first-years were assigned to their residential colleges so that they could have single bedrooms, in accordance with COVID-19 guidelines; Old Campus was reserved for upper-class housing and COVID isolation housing.

The Class of 2025 will be housed in the colleges for a different reason: hundreds of students admitted to the Class of 2024 deferred admission for a year because of the pandemic, so the new class will be too large to fit in the usual Old Campus accommodations.