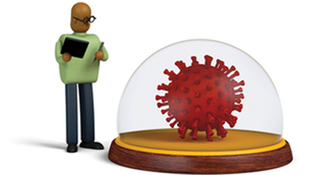 Richard Borge
• In October, the university announced that it will require all undergraduate, graduate, and professional students to get a bivalent booster shot by the beginning of the spring semester in January, with the usual medical and religious exemptions. Yale also strongly encourages faculty and staff to get the bivalent booster.

• The School of Medicine brought its Community Health Care Van to Cross Campus for two days in November as a pop-up vaccination clinics for students.

• Yale's online report of positive cases showed no significant uptick in the fall semester after masking requirements in classrooms were lifted in September.

• Citing a staffing shortage they called "one of the residual impacts of the COVID-19 pandemic, Yale Health announced in December that their acute care clinic will no longer be open around the clock. Members needing acute care between 10:00 pm and 8:00 am can talk to a triage nurse on the telephone and go to a local hospital emergency department if needed.

• The community COVID-19 level in New Haven County in early October remained at Medium.