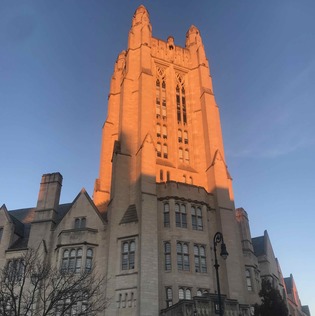 Mark Alden Branch '86
This January, Yale College announced a series of changes to its policies on student leave and withdrawal, mostly focusing "on the policies for students taking time off for medical reasons," according to a statement from Yale College dean Pericles Lewis. The goal, said Lewis, is "reducing obstacles for them to get the care they need."

The announcement came in the wake of increased attention to mental health issues on college campuses nationwide, as well as at Yale. This past fall, two current undergraduates and a nonprofit group, Elis for Rachael, filed a lawsuit alleging that Yale systemically discriminates against students with mental health problems. The litigation was put on hold one week later, after Lewis said he expects there will be changes in the spring that will address some of the concerns raised in the lawsuit.

Elis for Rachael was formed after first-year Rachael Shaw-Rosenbaum's death by suicide at Yale in 2021.

Among the policies outlined by Lewis: students who need to take time away for medical reasons will now take a medical leave of absence, rather than a withdrawal; students on medical leave will continue to have access to certain campus resources; and those students will find an easier path to reinstatement when the time is deemed right by medical professionals. In addition, students on medical leave who have health insurance through Yale will have options for continuing their coverage up to one year. And students experiencing "urgent medical need" in a given semester will be able to petition to drop all but two classes.

In a statement, Elis for Rachael called the changes "a step in the right direction," but added that the suit "raises concerns that have yet to be addressed." The group says they remain in negotiations with the university.