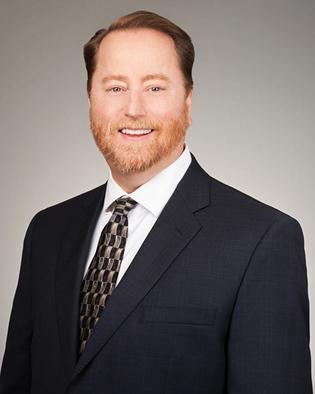 Amber Shumake
Appointed
Jason Fish (left) is the new chief executive officer of Yale Health, the health maintenance organization that provides health care to Yale students, faculty, and staff and their families. A physician who also has master's degrees in public health and health administration, Fish was most recently chief medical officer at Southwestern Health Resources, a health-care network serving more than 800,000 patients in north Texas. He also held an appointment as a professor of internal medicine at UT Southwestern Medical Center. At Yale, Fish succeeds Paul Genecin, who retired in January after 25 years as CEO.

Jeremiah Quinlan '03, dean of admissions and financial aid for Yale College since 2013, has been appointed to a third five-year term. While navigating a pandemic and a record-breaking surge in applications during his second term, Quinlan has overseen a continued increase in the number of low-income and first-generation students. In announcing his reappointment, Yale College dean Pericles Lewis and President Peter Salovey '86PhD said Quinlan is "widely respected within and beyond Yale's campus and is recognized as a leader in college admissions nationally."

Elected
Three new trustees have joined the Yale Corporation, the university's board of trustees. Alumni chose Maryana Iskander '03JD over Lauren Tyler '84 in this spring's alumni fellow election, and trustees elected Gina Boswell '89MBA and Neal Wolin '83, '87JD, as successor trustees. Iskander, who succeeds Kate Walsh '77, '79MPH, as an alumni fellow, is CEO of the Wikimedia Foundation, the nonprofit behind Wikipedia. Boswell is CEO of the retail company Bath and Body Works, and Wolin, a former deputy secretary of the treasury in the Obama administration, is CEO of the Brunswick Group, an international public relations firm. Boswell and Wolin succeed Charles Goodyear IV '80 and E. John Rice '88.


Remembered
Robert S. Sherwin, an endocrinologist whose research advanced the treatment of type-1 diabetes, died on March 31 in New Haven. He was 80. Sherwin, the C. N. H. Long Professor of Medicine, Emeritus, was instrumental in the creation of the insulin pump and in a landmark study that showed the benefits of tight blood-sugar control. He came to Yale in 1972 and retired in 2018.

Frank Keefe, who coached Yale's swimming teams for 32 years, died on May 4 at age 85. A New Haven native who swam at Villanova, Keefe came to Yale as men's coach in 1978; two years later, he became coach of the women's team as well, and his women's teams won five Ivy League championships and had two undefeated seasons. He recorded 485 wins during his Yale career.

Gene Outka '62BDiv, '67PhD, the Dwight Professor Emeritus of Philosophy and Christian Ethics, died on May 1 after a long illness. He was 86. Outka, a scholar of ethics, came to Yale in 1975 and had joint appointments in the religious studies department and the Divinity School. He was a leader in the 1996 campaign to keep the Divinity School in its location atop Prospect Hill when the university wanted to move the school to central campus.

Dragomir Radev, the A. Bartlett Giamatti Professor of Computer Science, died on March 29. He was 54. Radev, who came to Yale in 2017 from the University of Michigan, was an authority on natural language processing and artificial intelligence. At Yale, he reached across disciplines to work on research with collaborators from the medical school, the linguistics department, and the Wu Tsai Institute for Neuroscience.