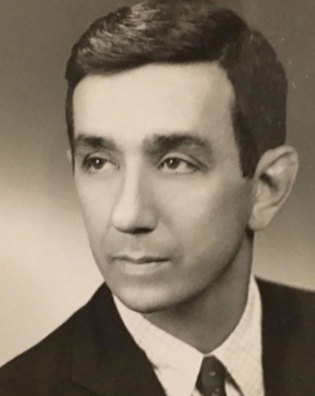 Harry Jay "Bud" Rubin died at his home on Sunday, March 18, 2018, at the age of 89. While he had developed Parkinson's disease, Bud died peacefully, although unexpectedly. Born and raised in hard scrabble Brownsville, Pennsylvania, on May 28, 1928, Bud grew up playing the clarinet and attending public school. He was valedictorian at Brownsville High School. His father was a dentist. His mother was a housewife. His Uncle Gabriel started the ABA Pittsburg Pipers, hired Connie Hawkins, and the Pipers won the championship. Bud was Phi Beta Kappa at University of Pennsylvania, where he received his undergraduate degree. He then attended Yale Law School, graduating in 1953. After Yale, Bud began his law career in Manhattan. However, he was soon called upon by Pennsylvania attorney general Herbert Cohen to serve as a deputy attorney general. As deputy AG, Bud argued the first of two cases that he brought before the US Supreme Court: Two Guys from Harrison-Allentown, Inc. v. McGinley. After completing his tenure as deputy AG, Bud cofounded Cohen, Senft and Rubin, which later became Liverent, Senft and Cohen. In Harrisburg, Bud set up Krekstein, Rubin & Lasday.During this time period, Bud began dating Margaret Cohen, a Wellesley undergrad, daughter of Herbert Cohen, and sister of Bud's college pal, Donn Cohen. Peggy was the one. They married on June 15, 1958.
Specializing in federal and state tax law and estate planning, Bud chaired the Tax Section of the PA Bar Association, was a member of the National Association of State Bar Tax Sections and was on the board of editors of the Journal of Multistate Taxation.
On February 28, 1972, Bud argued the second of two cases he fought before the US Supreme Court. In Moose Lodge 107 v. Irvis, representing African American PA Congressman K. Leroy Irvis—who had been denied service at a Harrisburg club—Bud gave a powerful argument against state-supported invidious discrimination. Bud challenged the Court to agree that the Moose Lodge should be stripped of its profitable liquor license. The case was pivotal in impacting changes to public accommodation laws.
Bud's pro bono contributions, and community involvement, were also extensive. He was on the board of directors of the National Association of Mental Health, on the York City School Board, and was president emeritus of the York County Foundation.
The consummate stoic at his attorney day job, Bud was a talented, emotive clarinetist, who played with a naturally beautiful tone. Often encouraged to perform, he was perpetually self-effacing and did so only occasionally, sitting in with the York Symphony. Starting in 1976, Bud was also counsel for the International Clarinet Society. His musical tastes ranged from classical to jazz, to Pete Seeger and the Talking Heads.
Bud lived every day ahead of his time, with an open mind and athletic endurance. He was loving husband to Margaret, and loving father to three daughters, Ann, Jane, and Alice. He is also survived by two granddaughters: Simone and Dinah.
—Submitted by the family.