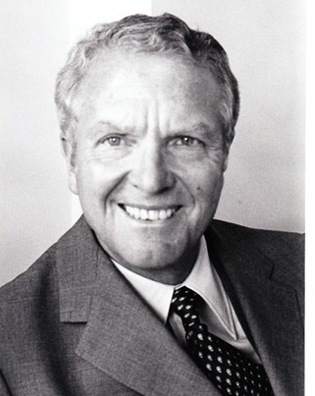 James J. Ludwig passed away peacefully in his home in Woodside, California, on September 7, 2020. He was 95.
Jim graduated from the Horace Mann School in Riverdale, New York, and entered Yale University. In 1943, at age 18, Jim's studies at Yale were interrupted when he was drafted into military service for the US Army during World War II. Jim fought as a combat infantryman and platoon radio operator with the 7th Armored Division during the Battle of the Bulge in Germany. After his service in the war, Jim returned to Yale to complete his bachelor of arts degree with top grades in English literature. He graduated with the Class of 1947, and served as class secretary and a member of the class council. Jim had a lifelong dedication to his alma maters, and organized several Yale reunions throughout the years.
A more detailed obituary was published in the San Francisco Chronicle on September 9, 2020.
—Submitted by the family.