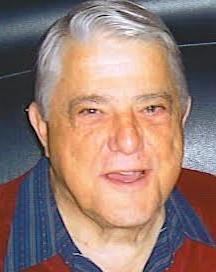 John Frederick Wilson, 89, died peacefully February 28, 2022, with his wife Gale and family by his side in Boulder City, Nevada.
There will be no formal memorial for Jack other than a brief interment ceremony with family.
Jack was born March 16, 1932, in Akron, Ohio, to Dawson and Effie Wilson. As with many of his generation, he grew up with his father away fighting in the war; Lt. Col. Wilson spent a lot of time in the African theater. His mother held down the home front raising Jack and his kid sister, Perry. Effie did her best to keep his active mind in line and out of trouble. No easy task. Eventually, it was decided Western Reserve Academy would shape him during his high school years. Nothing like putting genius teenagers together conspiring to . . . While in an all-boy school, those minds settle themselves by concentrating on girls from all-girl schools at formal dances. Sue Calvin appeared at such a dance. Jack had new sparks to contend with. In 1954, the 'Yaley' married that young lady and together they raised five children until their divorce in 1976.
His full ride at Yale ended with his earning his master's degree in electrical engineering. At the urging of his advisors, he soon began his career (always regretting not continuing on to achieve his doctorate.)
So, Hughes Aircraft brought Jack to the west coast in 1956. Hughes was well aware of Jack's ability and talent and placed him in charge of developing a technology needed for the Lockheed F-104 to target and lock on to opposing aircraft. The perfect job at the ideal time. Anyone can tell you he loved identifying, targeting, and destroying the opposition. He maintains that the success of this project was worthy of any doctoral thesis he could have envisioned.
Jack held several positions of distinction at a number of companies, honing his business skills which landed him, Sue, and the kids in Frederick, Maryland, in 1971. He was made president of Frederick Electronics—a subsidiary of Plantronics Inc. How? Those various companies he worked for introduced him to Marv, Dan, Luke, Chuck, and a host of others. Jack knew talent and recruited all these people to make the first successful computer-controlled Telex switching systems. They managed to dominate the field for ten years putting switching systems in 126 countries.
One can see fate played a huge part in Jack's life. What came next was a doozy. He met and soon married Jo Spurrier Smith. Together, with his new stepson Terry, they embarked on a new series of adventures (until her untimely death in 2001): traveling, scuba diving. Jack even became a pilot.
Later, positions with ITT and EDS led him to become director of international communications for EDS and GM. In 1994, he retired from his engineering career and moved to Nevada. It was here that he got involved with the Power and Sail Squadron at Lake Mead. He taught classes in boat safety, piloting, and weather as assistant education officer. In these years, Jack discovered his passion for teaching as well as hiking desert trails.
After Jo's passing in 2001, Jack dealt with his depression as he approached every problem: head on. This new positive outlook was attractive—especially to Gale Westphall (whom he met in 2006). And so, 2007 set new wedding vows. The two adopted Dusty (a rescue Jack Russell) and their exploits brought new life to the Wilson home.
Things to know about Jack: *He would have edited this obituary. *He overcame his fear of heights and water by learning to fly and scuba dive. *He had a love of crosswords, maps, and football. *His gift for rewriting lyrics to songs. *He crossed the Delaware with George Washington. *He holds three patents. *He could train cats. *He's a member of the Million Mile Club multiple times. *A member of MENSA *He never knew a fear he didn't conquer, a challenge he couldn't meet, or a puzzle he couldn't master. *Always quick with a helping hand, a caring heart, or a side-splitting quip.
Jack is at home when discovering. Even "the undiscovere'd country, from whose bourn No traveller returns.—Shakespeare
Jack is survived by his wife, Gale; sister, Perry Somerville; his six children and their spouses, John and Karen Wilson; Kim and Craig Rhodes; Elesa and Wayne Miller; Doug and Cindy Jay Wilson; Amy and Leonard Maughan; Terry and Karla Spurrier; 21 grandchildren; and 15 great-grandchildren.
—Submitted by the family.