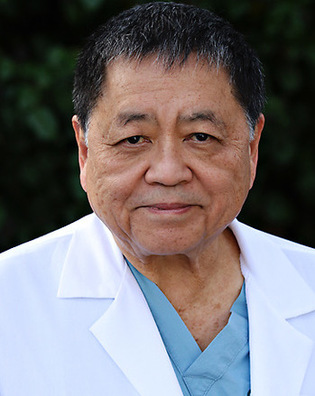 Dr. Ronald Masahiko Sato, age 77, passed away peacefully on September 20, 2022, at Kaiser Permanente San Leandro Medical Center.
Born in 1944 to Ronald Minoru and Beatrice Mitsue Sato and raised in Pauoa Valley in Hawaii, Dr. Sato attended Roosevelt High School, the University of Hawaii, and the Yale School of Medicine. He thereafter completed his plastic and reconstructive surgery training at Stanford University, later serving on Stanford's teaching faculty. His burn fellowship was completed at the University of Texas Health Science Center at Dallas. Dr. Sato also served as medical director of the burn centers at Santa Clara Valley Medical Center and Doctors Medical Center in San Pablo, as well as chief of staff at Doctors Medical Center.
Living and working in the Bay Area for the majority of his career, Dr. Sato practiced exclusively in burn/wound care and reconstructive surgery for over 50 years.
His contributions to medicine extended beyond the immediate community via his participation in Interplast (now called ReSurge International) as a faculty member, board member, and provider for humanitarian surgery trips to help children in under-resourced areas in Latin America and Africa.
Patients, colleagues, friends, and family experienced "Dr. Ron" as compassionate, generous, and humble despite his remarkable talent and wit. Dedicating every aspect of his professional and personal life to fulfilling his call to patient care, he supported the entire healthcare team as well as his patients.
Survivors include sister Christine Sato (Richard Lightner) of Hawaii and daughter Taitt Sato Vigus, son-in-law Devon W. Vigus, and cherished grandson Zane W. Vigus of California. Dr. Sato was preceded in death by his parents.
Private services will be held in Honolulu, Hawaii.
In lieu of flowers, the family asks that gratitude and grace be shared with healthcare workers and patients everywhere. Charitable donations may be made to: ReSurge International (https://resurge.org).
—Submitted by the family.