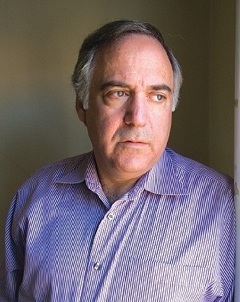 Mark Ostow
Former Mother Jones editor Roger Cohn '73 is launching Yale Environment Online this spring. View full image
When Roger Cohn '73 went to the Philadelphia Inquirer early in his career, it wasn't easy to convince his editor to let him cover stories about environmental issues. "It was the post-Earth Day seventies," he says, "and it was considered kind of a fad that was going to pass. Real 'newsmen' didn't take it seriously. So I had to kind of push for the beat."
Cohn, who was recently hired by Yale to launch an online environmental magazine, has spent his career covering environmental issues, including notable stints as executive editor of Audubon magazine and editor of Mother Jones (which won a National Magazine Award for general excellence during his tenure). Cohn says he's seen a lot of changes in environmental reporting in the meantime. "Reporters who cover [the environment] now have more training in science than reporters who jumped into it in the '70s and '80s," he says. "I think there's a growing sense that it's an important beat. In the last year or so, if you look at front pages, the environment has a whole other place."
That growing public interest is part of what inspired Gus Speth '64, '69LLB, dean of the School of Forestry & Environmental Studies, to found the magazine, which has the working title Yale Environment Online. The magazine will mix in-depth investigative reporting, opinion pieces, and multimedia features about global warming, wildlife, energy policy, and green technologies.
"We have enough news reports," says Speth. "But we still lack a forum for opinion, analysis, and commentary that this rapidly enlarging community can gravitate toward. People like me for years have been sending op-ed pieces to the New York Times to no avail. I think there's a big market out there for a space where people really can communicate on these issues."
Cohn, the magazine's executive editor, says it will occupy a niche unfilled by green lifestyle publications that offer "ten ways to reduce your carbon footprint," websites limited to the agenda of environmental activists, and science journals that are too technical for the lay reader. Cohn and Speth say their international list of contributors and coverage of issues around the world are an important part of what will make the magazine unique.
Yale Environment Online will target general readers who are deeply interested in the environment, which Cohn says is starting to become "a pretty large audience. That's not just policy wonks -- though I do hope policy wonks will read us. Because the kinds of stories we'll bring will be compelling, we'll have a much broader audience than a policy journal."
The real measure of the magazine's success, says Timothy B. Wheeler, president of the Society of Environmental Journalists, will be "just how essential it becomes in one's daily consumption of opinion. Will it be a must-read? It could be very useful, especially with its international point of view. We're eager to see how it adds to the community knowledge and dialogue."