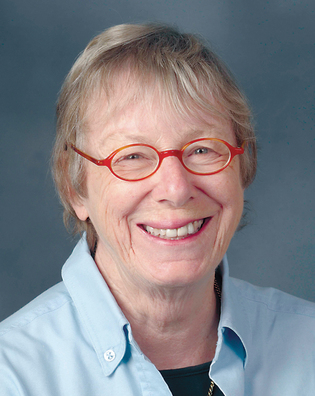 Michael Marsland
Donna Diers '64MSN once chided me for using the word seminal instead of the gender-neutral germinal. It's not every day you get an edit from a living legend. (That's not hyperbole. The American Academy of Nursing declared Donna a "Living Legend" in 2010.) I remember this because it was rare for Donna to offer me anything but praise, though I was a lowly PR person at the Yale School of Nursing, and Donna was the former dean and an acclaimed writer.
Donna, the Annie E. Goodrich Professor Emerita of Nursing, died of cancer on February 23 at the age of 74. She had taught at Yale since 1964 and had served as dean from 1972 to 1985. Donna and YSN shaped each other. Like so many Yale nurses, she was a blend of idealism and empiricism: passionately believing that patients deserved better, she painstakingly combed through data to find ways to give it to them.
Growing up in Wyoming, Donna considered being a journalist but decided she was too shy. She arrived at YSN at the birth of clinical nursing research. Donna wrote the first textbook on the subject but described herself as the "girl reporter" who popularized others' scholarship. She later pioneered the use of large data sets in nursing research, work that took her away from direct patient care. She bristled at being called a "former" nurse. "I'm old but never former," she quipped.
Donna served as editor of Image, now the Journal of Nursing Scholarship. Her bold editorials developed a cult following. Nothing infuriated Donna like the observation "You're smart enough to be a doctor." Donna asked readers to send in their comebacks to that chestnut. The resulting article was part lampoon, part manifesto.
In a classic essay with Claire Fagin, she wrote that nurses are "tough, canny, powerful, autonomous, and heroic." I cannot imagine Donna Diers being anything else.