Deer ticks, the prime carrier of the bacteria that cause Lyme disease, are common throughout the Northeast and elsewhere, but the prevalence of the ailment itself is relatively spotty. Infectious disease biologist Erol Fikrig and his colleagues think the reason may lie with other microbes. In the January issue of Cell Host and Microbe, the researchers show that some populations of bacteria in the ticks' guts allow the Lyme spirochete to establish itself, while others do not. (Shown here is a deer tick in cross section, with the gut stained pink.) Further research may someday show how to manipulate the bacteria so as to reduce the incidence of Lyme.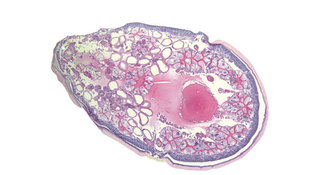 Courtesy Sukanya Narasimhan and Erol Fikrig/Yale School of Medicine
A hint of self-interest in a charitable donation can change people's view of the donor. School of Management professors Daylian Cain and George Newman asked participants in four separate experiments to assess the actions of both individual and corporate donors (for example, the Gap and its anti-AIDS and malaria campaign). Those who benefited from their charity were rated as less moral than if they had simply engaged in self-interested behavior. The research appeared in the January issue of Psychological Science.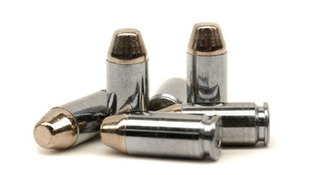 123RF
The death toll among children and adolescents caused by firearms is well documented. Now a study published in the February issue of Pediatrics shows that non-fatal injuries from guns are also a serious issue for this age group. Yale professor of pediatrics John M. Leventhal and colleagues, drawing on the national 2009 Kids' Inpatient Database, determined that 7,391 hospitalizations that year were the result of firearm-related injuries: about 20 children and adolescents per day. Almost 90 percent of them were males, with young black men ten times more likely to suffer gun-related injuries, typically from assaults, than young white men. The researchers called for public health efforts to reduce this "preventable" and "common source of childhood injuries."