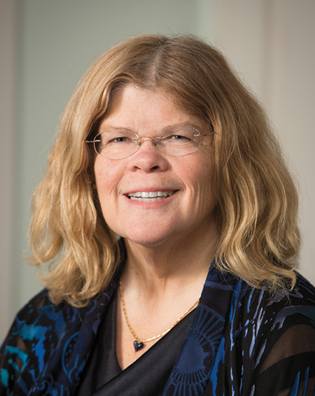 Courtesy Yale School of Management
School of Management professor Constance Bagley filed suit in December. View full image
A Yale School of Management professor is suing the university for gender and age discrimination, claiming that SOM decided not to renew her appointment "in decisions tainted by sexual bias and retaliation." Constance Bagley, a professor in the practice of law and management who was recruited from the Harvard Business School faculty in 2007, "became the object of gender stereotyping" at Yale, says the suit, filed in US District Court in Connecticut in December.
Despite a record of excellence in teaching and scholarship at SOM, the suit alleges, Bagley "didn't fit the Yale vision of the young male SOM professor, or the more passive subordinate female professor who would bend to their will." A university spokesman says the suit is "without merit." The decision not to renew Bagley's appointment "was made following comprehensive review," and "Professor Bagley's age and gender were irrelevant to the decision," says the spokesman, Tom Conroy, in an e-mail.
According to Bagley's suit, a committee chaired by management professor Paul Bracken unanimously recommended renewing her appointment; but after Bagley requested tenure, an SOM faculty group known as the Board of Permanent Officers recommended against renewal of her contract—a recommendation that SOM dean Edward Snyder endorsed in May 2012.
"Professor Bagley had never been advised of any deficiencies in her teaching, scholarship, or commitment to Yale before the vote," the suit alleges. "Indeed, Dean Snyder had told her on May 7, 2012, that the review of her work was 'positive.'"
Bagley filed a formal discrimination complaint with Yale. Then-provost Peter Salovey '86PhD (now Yale's president) appointed a new committee, which found, according to the complaint, "that Professor Bagley had been subjected to a hostile environment at Yale SOM and that there had been 'inappropriate comments and behaviors based on gender,' 'a chilly environment for women' in contexts involving Professor Bagley, and comments made to the Committee during interviews characterizing her 'in a manner that may be deemed offensive to women.'"
Conroy rejects the allegations. "As Dean Snyder has stated, SOM has exceptional women on its faculty, and he is committed to increasing the number of women and adding to the faculty's diversity," he writes.
In response to the suit's contention that "more than 90 percent of the tenured faculty at Yale SOM are male," Conroy notes that 20 percent of SOM's "full-time tenured, tenure-track, and full-time lecturers" are women. In addition, he writes, "SOM has hired half a dozen female faculty since the beginning of the 2012–13 academic year, including assistant professors."
Neither Conroy nor Bagley's attorney, Laura Studen of Boston, agreed to provide copies of the two committee reports.