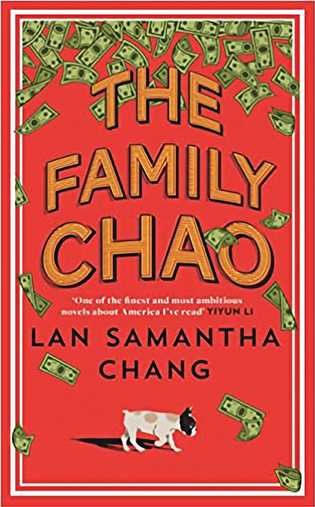 The Family Chao
By lan Samantha Chang '87
W. W. Norton & Company, $28
Reviewed by Mark Blankenship '05MFA

It resembles both a family saga and a murder mystery, but The Family Chao is ultimately a novel of potent symbols. Yes, we can almost taste the food that the titular clan makes in their Chinese restaurant in small-town Wisconsin, and yes, we can follow the tantalizing clues about who killed Leo Chao, the gruff patriarch who ran the place and terrorized his relatives. But with prose that pushes her story just past everyday reality, Chang makes it clear how these specific places and these specific people also represent the larger experience of being Chinese in America, of being an outsider in your town, and of being a tyrant's suffering child.

It's immensely satisfying to observe how Chang makes everything from a short-wave radio to a loose dog collar crackle with a sense of extraordinary meaning. By teaching us to sense the weight of even small details, she makes the revelation of the killer feel almost mythic. Nothing, however, tops what she does in the middle of the book, when the restaurant hosts a Christmas party for the Chaos' friends and family. Juggling more than a dozen significant characters and at least as many buried secrets, Chang evokes an entire community trying to hold itself together for one more year. As the dishes spill out of the kitchen, we're aware of everyone's individual thoughts and feelings, and we understand exactly how they impact the big picture of this dazzling story.