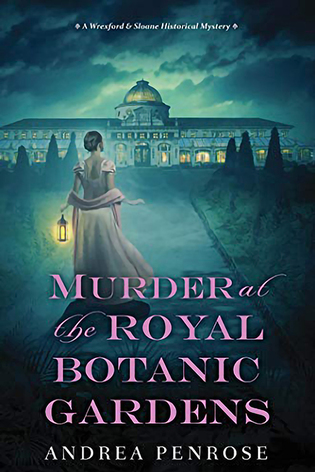 Murder at the Royal Botanic Garden
Andrea Penrose (Andrea Darif '73,'74MFA)
Kensington, $26
Reviewed by Veronique Greenwood '08

A member of the first class of women to spend four years at Yale, DaRif has had a long, successful career as a writer of historical romance novels. Murder at the Royal Botanic Gardens is the fifth installment in her Wrexford & Sloane mysteries, which follow Regency-era sleuths Charlotte Sloane and the Earl of Wrexford, who are now engaged to be married. This time, the pair learn while attending a reception at the Gardens that a visiting scientist has collapsed, killed by poison, among specimens taken from the South Seas. He had been on the verge of revealing the source of a miraculous cure for malaria, and now Wrexford and Sloane must do battle with an army of evildoers to uncover his killer and rescue his discovery before it's too late. Botanical details and history abound; DaRif has done her research. The detectives are aided by their unconventional troop of friends, family, and employees, whose relationships lend real warmth to the story. The book can be read as an introduction to the series, but readers may also want to start at the beginning to get the full picture of the history between these characters.